Wayne Meisel: Profiles in Ministry: Jim McCloskey, A Champion for the Wrongly Accused
_ Profiles in Ministry is a twelve-part series from the FAITH3 initiative that lifts up courageous, creative leaders who have built innovative ministries that powerfully engage in our most difficult challenges; their work offers hope, promise and a sense of possibility._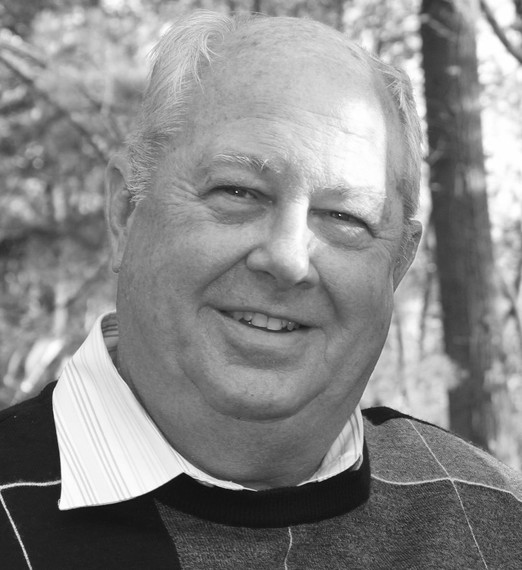 These profiles illustrate how ministry in its many forms can be - and is - a platform for prophetic witness and social change.
_ Jim McCloskey is the founder of Centurion Ministries, a non-profit that works to free persons who have been wrongly convicted. Jim and his colleagues have helped to free 53 individuals who collectively have spent more than 1,080 years in prison for crimes they did not commit.
The following profile comes primarily from a presentation Jim gave to a group of seminary faculty, administrators and students last fall. _
_______________________________________________
What is Centurion Ministries?
_We study the record of the cases of individuals who have been wrongly convicted. By that we mean prisoners who are completely innocent and who had nothing whatsoever to do with the crime and are serving life or death sentences in different jurisdictions across America. That's our mission, to free individuals who find themselves, for various reasons, sitting in prison for something they do not have anything to do with, with virtually no help, no support, no family. By the time we get involved they've been in prison for 20 years, don't have any hope for getting out unless we, along with the people we work with, make some headway and free and exonerate them.

We go out and reinvestigate and reevaluate the case. We're not licensed private investigators, we're lay people. We're not attorneys. That's how we spend most of our time. Going out and knocking on doors, investigating cold cases, looking for witnesses who have testified at trial but who have done so falsely. They lie at trial for a variety of reasons; mostly they have been coerced by the police or the prosecutors to give false testimony so that the law enforcement officers can secure their conviction.

When our investigation starts to bear fruit, we go out and retain attorneys and forensic experts, who join us in our efforts. We pay them at discounted rates. We can do this because so many criminal defense lawyers have told me over 33 years that: "This is why I went to law school, to do this kind of work."_
Why did you start Centurion Ministries?
_I was a 37-year-old businessman in the suburbs of Philadelphia working for a management-consulting firm. It was at this time that I was feeling a 'call.' I started attending a Presbyterian church in Paoli that was pastored by a man named Dick Streeter. I saw how he, as a church pastor, was touching the hearts and souls of so many people. The only thing I was doing in my life was touching the pocketbooks of my employer and myself; I thought my life was inauthentic and lacking purpose.

After a lot of prayer and scripture reading, consulting only with the pastor (but not my family), I decided I wanted to become a church pastor. The one thing I couldn't let go of from my former life was my relatively new Lincoln Continental Town Car, so I drove that to Princeton Theological Seminary and parked it in front of my dorm, Brown Hall.

My second year at the seminary, 1980, I was one of seven seminarians assigned to the Trenton state prison, a program started by Joe Ravenell the African-American chaplain at Trenton State Prison and a graduate of Princeton Seminary.

I really didn't want to do youth ministry at a church. I'd never been to a prison before and it sounded kind of fascinating. I wore a collar and looked just like a Catholic priest. One of the inmates I came to know was Mr. De Los Santos. We met two afternoons a week and all he would talk about was that he was innocent. He stated that he didn't do the Newark, NJ murder that he was in prison for.

We were told by the administration at the prison not to get involved in their cases. "You're just visiting," they said. "Don't make it personal or develop any connection outside your visits."

But there was something about Mr. De Los Santos that really struck me. Long story short, by Christmas time, I'd gotten ahold of his trial transcripts. I had never been a juror; I'd never had any experience whatsoever with the criminal justice system in any manner. I was raised in the era of Perry Mason, where the truth always emerged, the innocent were freed and the guilty were convicted. I always thought America had a flawless and almost perfect criminal justice system and I couldn't believe that if Mr. De Los Santos was actually innocent, that had nothing to do with this!_
What did you do?
_I decided this man was telling the truth, that he was innocent and that I was going to do what I could to move the ball forward. So I took a year off from seminary. I worked full time for him. I'd been in seminary for a year and a half, and wanted to get back in touch with the world, to touch the world, I felt cut off by the books and studying. This was an opportunity for me to get back into the world. I did the investigation; I got a great lawyer. Through the Presbyterian Church in Louisville, I received a grant of $7,500.

At that time, gas was very expensive. I was getting seven miles per gallon, so I unloaded my Lincoln for a '75 Pinto. Now that's transformation.

Mr. De Los Santos had been convicted by what we call a jailhouse confession: a common, habitual criminal came in and told the jury that Mr. De Los Santos had confessed to him while they were in the county jail together. The jury believed the witness, and away De Los Santos went for life.

In my year off, I made some good progress. I found the prosecution's star witness up in the Bronx house of corrections. He confessed to me that he lied, why he lied and that the prosecutor knew he lied. That was enough to get us back into court. The federal district judge gave us a subpoena to access the files in Newark, NJ. Sure enough, we found the smoking gun.

I returned to school after the year and continued to work for De Los Santos. I completed my studies and got my M.Div. We freed Mr. De Los Santos. I'd met two other New Jersey lifers in whose innocence I believed, so I felt called to work to free the innocent in prison rather than to go on and be a church pastor.

We're up to 53 people who have been freed. Collectively, they have spent 1,080 years falsely in prison for their crimes._
What made the difference?
_My point here is this: The 53 people who we've set free, the people I worked with and I all owe their lives to Princeton Theological Seminary and its field education department. We owe our lives to Joe Ravenell who started the prison chaplaincy program.

I feel very lucky and fortunate to have stumbled into this work. I have so much gratitude to my minister for insisting that I come to PTS, very grateful for people at the school who have supported me in the student chaplaincy work at Trenton state prison._
Why the name Centurion Ministries?
I've been asked if I would consider losing the word ministry from our title. I haven't. I thought of the name while driving. The centurion at the foot of the crucified Christ looked up at Christ and said, "Surely this one was innocent." I felt then and I feel now that this is my ministry.
Did your family support you?
_When I announced to my parents that I was going to become a minister, they almost had a heart attack. That's number one. Mom said to me, "I don't think you're cut out for ministry, but if that's what you want we'll support you."

Ultimately they gave me a lot of support. After I graduated and decided this was my calling, they began to come around a little bit and understand and support. It was very difficult for them at times, mostly they were afraid for my safety because I was going up to Newark and investigating. My safety was their greatest concern. They also thought maybe I was lost, when really I was found._
Follow Wayne Meisel on Twitter: www.twitter.com/waynemeisel12