Stephanie Buckhanon Crowder - Ella Baker: A Name We All Should Know
Ella Baker at a news conference in 1968
Credit Jack Harris/Associated Press
I sat waiting and waiting and waiting. Watching the recent homegoing celebration for Civil Rights icon, Congressman John Lewis, I was waiting for someone to mention the women. This was not about slighting Lewis in any way. He was and remains deserving of honor and accolades. Yet, I get nervous when people start talking about the 1960s and its horrid context of water hoses traumatizing flesh, dogs biting skin, and people crossing bridges only to be met with batons.
Often in this retelling, narrators forget to #SayHerName, and by this I mean put on stage the women, the sisters, the matriarchs of the movement.
So, with tiptoe anticipation and ear attuned, I pined for any of the speakers to #CallTheRoll. Rev. James Lawson, Jr. did. In griot fashion, cultural curator posture, and with oratorial aplomb, he noted his apprentices including Lewis who learned non-violent resistance in the bowels of Nashville, TN. Among the young activists whom Lawson highlighted were women: Jeannetta Hayes, Helen Roberts, Delores Wilkerson, Diane Nash, Paulina Knight, and Angela Butler. They were students from Fisk University and American Baptist College who rallied against racial segregation in the capital of Tennessee during the late 50s and 60s.
Still, one woman's name was just a whisper during the services for Lewis — Ella Baker.
Baker was one of the founders of the Southern Christian Leadership Conference (SCLC). Yet, she left the organization in 1958. Her male colleagues only recognized Baker's competence and expertise to a degree. The "preacher's club" named Rev. Wyatt Tee Walker to replace Baker at the helm. According to biographer Barbara Ransby, due to this prevailing patriarchy and what she deemed a focus on "mass rallies and grand exhortations by ministers without follow-up," Baker departed the SCLC and chose to go her own womanly way.
While leaving the SCLC, Baker did not leave the work of civil rights. In 1960 after witnessing the power of student sit-ins, Baker organized the Student Nonviolent Coordinating Committee or SNCC ("snick"). Because of the influence of SNCC, students became the face of the Freedom Rides in 1961. These Freedom Rides from Washington, D.C. and Nashville down to Alabama led to Freedom Summer in 1964. In the heat of the day, students led volunteers from across the nation in a massive voter registration drive throughout Mississippi. Subsequently, many students formed the Students for a Democratic Society.
It is not hard to connect the dots from the student sit-ins and protests in Nashville to Baker's work with students at lunch counters in Greensboro and Raleigh, North Carolina.
The tentacles of SNCC stretched throughout the Southeast. Annals record Lewis became one of the original freedom riders in 1961 and in 1963 SNCC's chairman. He stood tall at the March on Washington representing this organization. However, his advocacy for non-violence learned at the feet of Lawson would come in conflict with SNCC members as he later lost the chair's seat to Stokely Carmichael.
In the book of Deuteronomy, God offers Moses and the children of Israel the choice of "life and prosperity or death and adversity" (30:19). Ironically, God makes the decision for them and admonishes the hearers to cast their lot with life "so that their descendants may live" (v. 19). In other words, what Moses and his followers do at this intersection will influence children whom they will not live to see.
The action they take at this fork in the road will set the path for their progeny.
Additionally, the Book of Ecclesiasticus, not Ecclesiastes, upholds the significance of making proper choices. This literature, sometimes referred to as "Sirach," is a part of the Apocryphal or Deuterocanoncial works prevalent in Catholicism. In Sirach or Ecclesiasticus chapter 15, the author makes note of "the power of ... free choice," (v. 14) and humanity's "choice between fire and water" (v. 16). As recorded in Deuteronomy, this book also comments that "before each person are life and death" (v. 17).
Both sacred texts offer contextual relevance in helping us see that some decisions are not mere matters of material, food, or size.
Pondering life or death choices is just that — will what you do make life better for you and the community or will what I decide possibly bring destruction to me and my neighbor? Any "choice" words spoken in haste can kill my brother's spirit, but choosing to employ language in love can shape a girl's self-esteem and give her promise.
Standing at the crossroads and junctures of life is not solely about our individual living. These watershed challenges should lead us to consider touching people outside our physical reach.
This is the legacy of Lawson, Lewis, and Baker.
Ella Baker seized the opportunity and made a decision that would turn the tide of history. She chose to do what far exceeded herself. Although SNCC is no longer a viable entity, and Baked died in 1986, her name, her work, and her spirit thrive.
In his remarks at Lewis' services, Lawson averred it was Black women who made the decision to desegregate downtown Nashville. To say SNCC, Lewis, Selma, one needs also to sing her song and yes, # SayHerName — Ella Baker.
......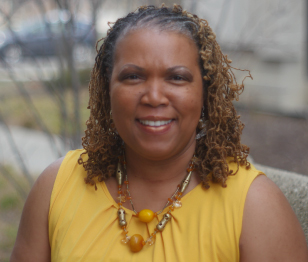 Stephanie Buckhanon Crowder, author, speaker and teacher, is a Baptist and Disciples of Christ minister who holds a Ph.D. in New Testament from Vanderbilt University. Her latest book is When Momma Speaks: The Bible and Motherhood from a Womanist Perspective. This #WomanistMomma currently serves as Associate Professor and Academic Dean at Chicago Theological Seminary.
Facebook: Stephanie Buckhanon Crowder
Twitter: @stepbcrowder
Instagram: StephBuckhanonC
......
Used with permission. Originally posted on Church Anew, a ministry of St. Andrew Lutheran Church in Eden Prairie, MN.
Church Anew is dedicated to igniting faithful imagination and sustaining inspired innovation by offering transformative learning opportunities for church leaders and faithful people.
As an ecumenical and inclusive ministry of St. Andrew Lutheran Church, the content of each Church Anew blog represents the voice of the individual writer and does not necessarily reflect the position of Church Anew or St. Andrew Lutheran Church on any specific topic.