The Source and End of Unity and Belonging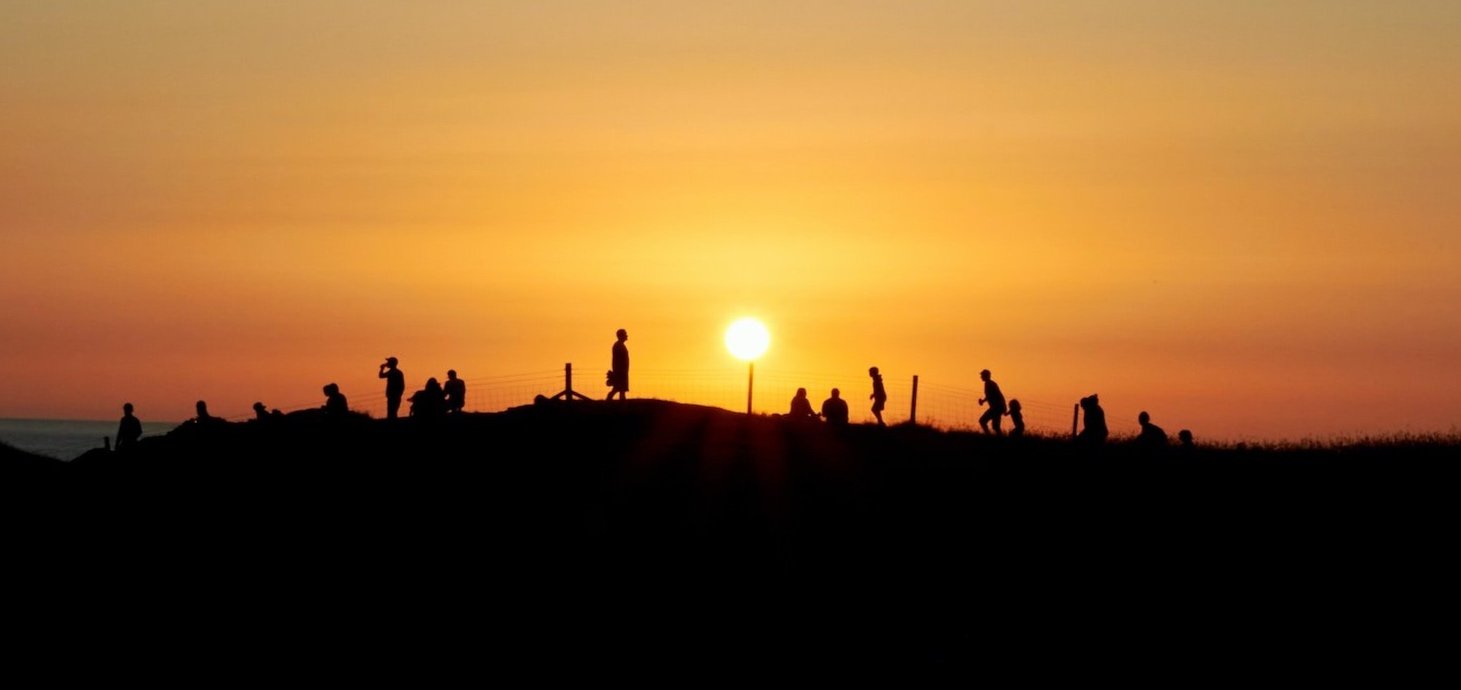 Photo by Marc Pell on Unsplash
Editor's note: This sermon on Romans 12, preached by the Rev. Dr. Eric Barreto of Princeton Seminary at the beginning of the new academic year, is an invitation for all of us to live into and experience God's call to community wherever we may be.
Making your way through the beginning of Romans, you will find a haunting story about the downfall of all humans and the divine intervention it took to deliver us all, everyone. The letter reaches a beautiful crescendo at the end of chapter 8 in a long litany of dangers that cannot separate us from the love of God. Nothing in all creation can separate us from the love of God, and what a necessary word that is for me. ln chapter 9, Paul turns to a problem: what about Israel? What about God's promises to a people? Here, again, Paul turns to a haunting story of human failure and divine persistence. Paul closes in chapter 11 with worship and wonder when pondering God's extraordinary goodness, God's unbroken promises, God's inexhaustible grace.
And if you've made it this far in Romans, you are exhausted! So many ideas, so many twists and turns, so many questions to pose, but at least the letter is almost done, or so we think!
Because we are not nearly done. Not even close. We still have five more chapters to go! And here we run into a significant problem in coming to understand the heartbeat of Paul's letters into the confession about God's unrelenting righteousness that Paul places before us.
Of course, when reading Paul's letters, the exegetical and theological mistakes we might make are numerous and often tragic, as we all know. The list of insights is significant, of course, but so too are the distracting detours and the deadly interpretations. I want to draw our attention to one such potential mistake today as we begin this fall semester, as some of you join the community for the first time and as some of us return to the rhythms of the academic year once again.
Here's the mistake:
When we arrive at these closing chapters of Romans exhausted and full of questions, we might miss the centrality of community. We might not notice the importance of belonging. We might neglect the possibilities of human relationships in a world dominated by empire's drive to make us enemies, contestants over scare resources, neighbors so suspicious of one another that we build ever greater walls between us. You see, these closing chapters of practical advice, hard-won hopes, and personal greetings are not mere appendices for Paul's letter but critical to the larger arguments he is weaving about God and, yes, about us.
I would be deeply mistaken if I were to listen to the litany of wisdom Paul enumerates in chapter 12 and hear only digestible bits of advice best captured in a greeting card, a cross-stitch, or a bumper sticker. These are not mere quotes but the hard-won conclusions of a pastor and missionary who has risked so much. I would be deeply mistaken if I assume that these closing chapters are the afterthoughts of Pauline theology, the specific stuff I can jettison for the universal, or merely the practical implications of much more important theological truths.
Instead, for Paul, how we gather is a reflection of whom we confess God to be, the ways we find and create belonging are practices of faithfulness more than just politeness, how we treat one another carries the weight of God's presence in our midst because how we care for one another is a matter of life and death, for in community we experience a taste of the power of Jesus' resurrection.
I wonder what it would mean for us all to take much more seriously the value of not just the products of our intellectual efforts but also the everyday care and attention we might share with one another, whether in a dorm or a park, whether in a classroom or at the cafeteria, whether at the quad or here in this chapel. What if we imagined that how we relate one to another was not just a way to be nice or polite but a reflection of our deepest commitments to God and one another? And what if we believe, truly believe, that the "we" I'm talking about includes not just students and faculty but also the staff and groundskeepers, those who tend to and clean the buildings, our neighbors here in Mercer Hill and the Witherspoon neighborhood alike?
After all, we rejoice and weep because of the ways God's joy courses through our communities and the ways God's grief has drawn near to us even when, at times, all has seemed lost. Living in harmony here should not be a form of control; harmony should reflect the grace that makes us kin one to another. Living fully into community reflects God's intentional attention to the oppressed and Jesus' own practices of eating with the sinner. We feed our hungry enemies and give water to our rivals because of God's bounteous feeding of all creation. We overcome evil with good as we reflect God's own intervention into a fallen world with love, not violence; sacrifice, not a quest for earthly power; hope and grace, not resentment and vindictiveness.
That is, in every case, in every single case, the source and end of these forms of unity and belonging, these founts of freedom are not our achievements but God's free gift to us.
So, my friends, remember that each person you meet on this campus is a beloved child of God. And know this, (not in the way you know 2+2 is 4 or the forms of the aorist or the dates of the creeds), but in the way you have tasted and known the joy of God's presence, in the way you feel when you first meet a friend it feels you have always known. Expect to see God when you exegete and when you eat, when you read and when you pray with a neighbor, when you are writing the best essay you have ever produced and when you comfort a classmate in grief.
After all, the God who incarnated in Christ, who dwelled and dwells among us, who suffered and died, who lives in victory over death, that God is always near. That God is always here with us. That God is always stirring in this community. That God is always inviting us home, inviting us to belong, inviting us to make room for all these strangers who have now become our friends.
---
This essay was originally published on the Church Anew Website.