Bishop Michael Curry on his Faith and Health Journey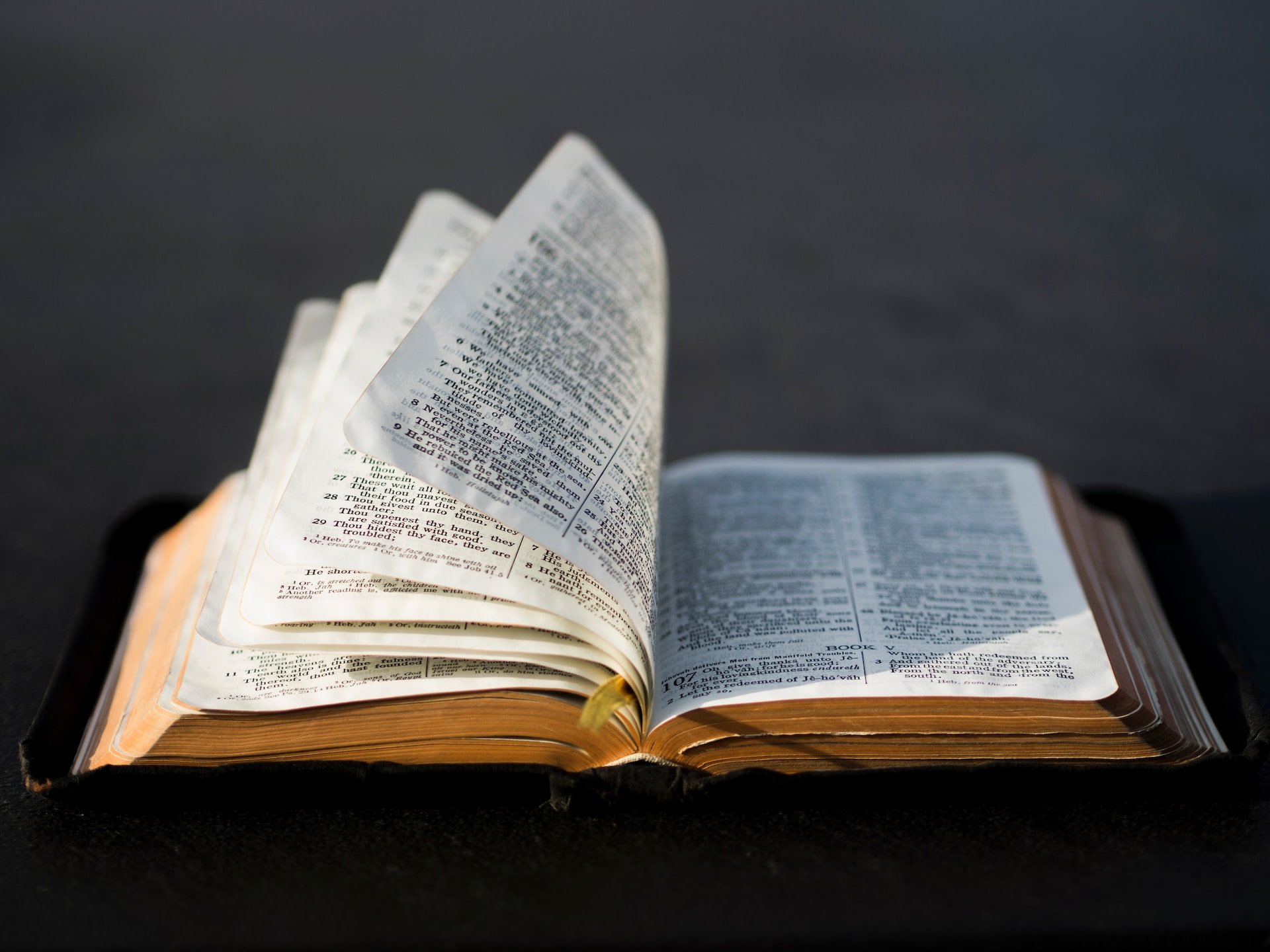 Photo by Aaron Burden on Unsplash
The following is a lightly edited transcript of the opening remarks of Presiding Bishop Michael Curry to the Executive Council of The Episcopal Church, meeting virtually through Oct. 27.
My wife, Sharon, and I are profoundly grateful to you for your prayers, thoughts, and well wishes; and to God, who, out of the fullness of love, receives our prayers and responds in God's will and way. Thank you is hardly an adequate word but please receive it in the full spirit. Thank you.
I don't think that I have ever been more prayed for than in the last month or so. I've been prayed for by you, my fellow Episcopalians, by friends and colleagues from other Christian traditions, by Jewish and Muslim friends, by fellow children of God of all stripes and types. Prayer matters, and it makes a difference. I'm a witness.
Before the surgery I found myself at a strange peace with whatever was to be. I know that that peace wasn't the result of Michael Curry's will power. Somebody was praying. I remember there's an old Gospel song that says in the refrain, "Somebody prayed for me."
During nine hours of surgery, somebody was praying. During three days in ICU, two weeks in the hospital, somebody was praying. And now in this recovery period with physical therapy, somebody was praying. Part of my physical therapy has been to walk a little bit further each day, and the therapist goes with me. And then when she's not here my wife, Sharon, goes with me. And Sharon sometimes will say, "It's time for our walk." And I'll say, "You know, I'm not a dog," but it does sound like taking the dog for a walk.
But believe me, prayer matters, and it has made a difference. And I'm a witness. Thank you.
In the weeks since I was in the hospital, I've thought more about prayer, and not only prayer, but the relationship between prayer and what Jesus taught us about God's way of love.
When Jesus and New Testament writers speak of love, the Greek word most frequently used to translate the word love is the word "agape." The word agape refers to the kind of love that is unselfish, sometimes sacrificial, but always seeks the good and the well-being of others as well as the self.
That kind of love is what Jesus was talking about when he said, "God so loved the world that he gave his only son." Unselfish, sacrificial, seeking the good, our good, of all people. That kind of love is what Jesus was talking about when he said, "I give you a new commandment, that you love one another. Just as I have loved you, you also should love one another."
Agape. Sacrificial. Unselfish. That kind of love is what the writer of 1 John was talking about when he said: "Those who say, 'I love God,' and hate their brothers or sisters, are liars; for those who do not love a brother or sister whom they have seen, cannot love God whom they have not seen." Agape. Unselfish. Sacrificial. Seeking the good and welfare of others.
So what's this got to do with prayer? Interestingly enough, I didn't think of this til earlier this week, but if you look in the Sermon on the Mount in Matthew's Gospel in Matthew 5-7, where Matthew has brought together many of the critical teachings of Jesus, Jesus explicitly links prayer and love as a way of personal and social change. This is what he said:
"You have heard that it was said, 'You shall love your neighbor and hate your enemy.' But I say to you, Love your enemies and pray for those who persecute you, so that you may be children of your Father in heaven."
Agape. Unselfish, sacrificial love that seeks the good and well-being of others as well as the self.
From Leo Tolstoy to Mahatma Gandhi and Martin Luther King and Archbishop Desmond Tutu, this text has been a cornerstone of the nonviolent way of justice and change that seeks the good and well-being of others as well as the self, personally and in society.
Prayer seeks the good and well-being of others. It is an act and expression of love as we lift someone or some circumstances before the God whom the Bible says is love. And that is not only a matter of expression. It leads to and undergirds outward action. In other words, in the Sermon on the Mount, Jesus was saying, pray and do something.
Actually, that's what our prayer book teaches us. This is a side note—the prayer book really is our order of worship; it actually is kind of a rule of life shaped by prayer in the best of the Benedictine tradition. In the prayer book, in the General Thanksgiving at the very end of Morning and Evening Prayer, it asks that we may pray and praise God, "not only with our lips, but in our lives." Prayer is as much action as it is contemplation. So pray, and do something.
Now this can be dismissed as church talk, and I know that. But this is not simply a church thing or a religious thing. It matters for the life of our world. It matters in our homes and families. It matters in our communities and societies. It matters in our congregations and in our church. It matters here in our life together as Executive Council. It matters to the nations that we call home. It matters to the entire human family and our care for God's creation. Dr. King wisely and prophetically warned us before his death: "We shall either learn to live as brothers and sisters or we will perish together as fools." The choice is ours—chaos or community. We are all children of God equally bearing the image of God, each of infinite worth, value, and dignity.
Even as we speak there is conflict, division, and great suffering in Israel and in Gaza; in Sudan and the Democratic Republic of Congo; and in Ukraine, Armenia, and Haiti.
Prayer matters and makes a difference. We must pray. So, pray for wisdom and moral courage for world leaders so that violence does not beget more violence—because violence doesn't work, and violence will not bring about a just and sustainable and enduring peace. Shalom. Salaam. Violence will not get us there. Violence of the spirit, violence of the tongue. Violence of the flesh. It does not work. So pray for the leaders of the nations. Pray for all victims of violence who have been hurt, harmed, or killed in our societies and communities.
Pray for those who have been victims of hate crimes, whether directed at Jews or Muslims or anybody else.
While we can't do everything, we can do something. I've learned this from our Office of Government Relations. People of faith and goodwill can organize and address our governments to call for humanitarian aid to flow freely to those in desperate need in Gaza; for the release of all hostages; for an end to all targeting of children and other civilians; and for a de-escalation of violence in the West Bank and East Jerusalem.
But beyond the practical about what we can do is who we are called to be. On Aug. 16, 1967, Dr. King addressed the Southern Christian Leadership Conference, which I believe was his last formal address to that conference, with these words:
I'm concerned about a better world. I'm concerned about justice; I'm concerned about brotherhood; I'm concerned about truth. And when one is concerned about that, he can never advocate violence. For through violence, you may murder a murderer, but you can't murder murder. Through violence you may murder a liar, but you can't establish truth. Through violence you may murder a hater, but you can't murder hate through violence. Darkness cannot put out darkness; only light can do that.

And I say to you, I have also decided to stick with love, for I know that love is ultimately the only answer to mankind's problems. And I'm going to talk about it everywhere I go. I know it isn't popular to talk about it in some circles today. And I'm not talking about emotional bosh when I talk about love; I'm talking about a strong, demanding love.

For I have seen too much hate. And hate is too great a burden to bear. I have decided to love.
But this doesn't have to apply just to lands far away or to political leaders. It can apply to us. It's not just about Israel and Gaza, Sudan and DRC, Ukraine, Armenia, or Haiti. It's about Michael Curry. It's about you and me. It's about all of us in this church and all of us who are part of God's human family.
Jesus said it this way, "Do unto others as you would have them do unto you and so fulfill the law and the prophets." In our agreements and in our disagreements, we can treat each other with love, honor, and respect. For that is God's way of love and life. And that is the only hope of humanity.
God love you. God bless you.
Shared with permission by the Office of the Right Reverend Michael B. Curry, The Episcopal Church, in its entirety. The Most Rev. Michael Curry is the presiding bishop of the Episcopal Church and the author of the book "Love Is the Way: Holding On to Hope in Troubling Times".